About Us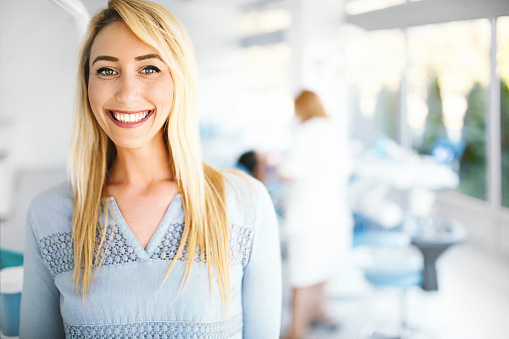 Our goal at Riverwind Dental here in Richmond, VA is for all of our patients to maintain a healthy and beautiful smile. It's important to us that our patients feel comfortable and relaxed in our dental office. We believe in helping our patients to achieve the best oral health, in order to prevent potential problems down the road, and explain when and why certain treatments may be necessary.


Maintaining proper oral hygiene at home, with regular brushing and flossing, is one of the best preventive measures for good oral health care. Even so, it is important to attend regular dental exams and cleaning appointments with our professionals, T. James Dix, DDS, and Lori Ha, DDS and our dental team. We can professionally clean your teeth and spot any potential dental concerns early on.


Oral Health Education

One of the reasons why people develop oral problems like decay and gum infection is because they lack proper knowledge about flossing and brushing. Oral health education is crucial to your dental health. The key to optimal oral health is proper oral care and maintenance, which is why we offer oral health education at Riverwind Dental. We offer oral health education meant for patients to apply it in their everyday lives and improve their oral health. The education will include proper brushing techniques, flossing advice, lifestyle habits that negatively affect oral health, and more.


Our experience and expertise, along with our use of advanced dental technology allows us to provide a higher level of care to our patients. New dental technology has resulted in procedures that are safer, faster, more comfortable, and more effective than ever before. One way we do this is through the use of digital radiography.


One very important role of digital radiography is diagnosing oral health issues and creating treatment plans. With digital radiography, we can more accurately diagnose issues, which then enables us to provide you with a much more effective treatment plan. Photographs provide static images of your intraoral tissues and your teeth, which allows us to more easily examine the structures in your mouth. Moreover, computer software enables us to zoom in on different parts of your photographs as well as enhance them for greater clarity. Because of these features, we can see the smallest details that might otherwise go unnoticed.

Thanks to digital radiography, any pictures we take are displayed almost immediately on the computer monitor. There is no longer any need to wait for images to be developed. We can spend your entire appointment with you. Right after taking photographs, we can go over the images with you and discuss what we find. We can help you to understand your diagnosis, its severity, and what the best treatment options will be. We can also take the time to address your questions and concerns so that you feel completely comfortable moving forward.


Come See Us!

Visit Riverwind Dental in Richmond, VA today for a consultation with our dentists. Call us at (804) 280-0853 to set up an appointment.