Preventive Dentistry

Richmond,VA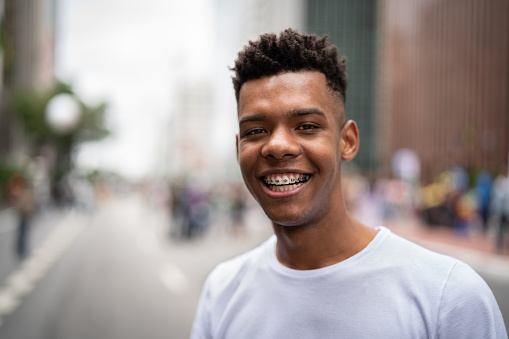 Taking care of your oral health from a young age is important to avoid many dental problems that require dental fillings, dental extractions, or drilling later on in life. Preventative dentistry involves regular practices like brushing your teeth and dental cleanings to avoid enamel wear, cavities, and gum disease. These practices can benefit anyone, whether it's a child or an adult. Children need preventative dentistry to develop strong adult teeth, and aging adults need it to keep their teeth healthy and strong for as long as possible. Many general dentists and pediatric dentists can provide the following preventative dentistry services.


Dental Cleaning

Dental cleanings are used to maintain healthy teeth and gums. A dental hygienist or dentist will remove the bacteria, tartar, and plaque buildup from teeth surfaces and sometimes also perform other preventative dental services during the visit, like fluoride treatment and dental sealants. Dental cleanings are essential to lower the risk of complications like gum inflammation and tooth decay, as the dentist might recommend additional appointments to examine your oral health.


Dental Exam

Dentists recommend children and adults receive dental exams every six months. These oral exams can help dentists find early signs of gum disease, tooth decay, and other problems at a stage when they are easily treatable. Dental exams involve thorough dental cleaning by a dental hygienist, dental x-rays that can show signs of cavities, bone loss, and other diseases, and a complete oral checkup by a dentist.


Oral Cancer Screening

Dentists recommend adults have oral screenings every three years after they reach the age of 20. Those adults who are above 40 years of age must have annual oral screenings. Oral cancer screenings are performed by a doctor or dentist to check for signs of cancerous or precancerous conditions in the oral cavity. Dental professionals can detect early signs of cancer, like red or white patches in the oral cavity, lumps in the neck area, bad breath, and ulcers that are not healing, which can improve the chances of successful treatment.


Dentistry for Kids

Preventative dentistry for kids is essential to minimize the risk of tooth decay, preserve the tooth enamel, remove plaque and bacteria from the mouth, and fight gum disease. Pediatric dentists perform the following preventative dentistry services:


Dental Sealants

A dentist will spread a translucent sealant onto the child's teeth surface, which will fill the deep grooves of teeth where food particles and bacteria are likely to deposit. This process reduces the chances of cavities formation.


Fluoride Treatment

Fluoride treatment is essential to strengthen and protect your child's teeth. The fluoride solution is coated over each individual tooth, which provides strength to the tooth enamel and fights bacteria that can lead to tooth decay.


Periodontal Care and Periodontal Maintenance

Periodontal maintenance differs from preventative cleaning as it combats periodontal disease. The practices involve root planing and scaling, removing tartar from deep spaces between the teeth and gums.


Mouth Guard

Dentists recommend mouth guards for a variety of reasons, including TMJ pain relief and obstructive sleep apnea. Mouth guards help prevent broken teeth, missing teeth, tooth displacement, soft tissue injuries, broken jaw, and other oral health problems.


Night Guard

Night guards are also recommended to patients who grind their teeth at night in order to reduce jaw pain, headaches, and other symptoms. At Riverwind Dental we highly recommend our patients be well-educated about different preventative dentistry services. Our dental professionals Dr. T. James Dix and are available to help their patients understand their dental problems and seek treatment promptly. Call us at (804) 280-0853 to schedule your appointment.