Dentures - Complete, Partial, & Custom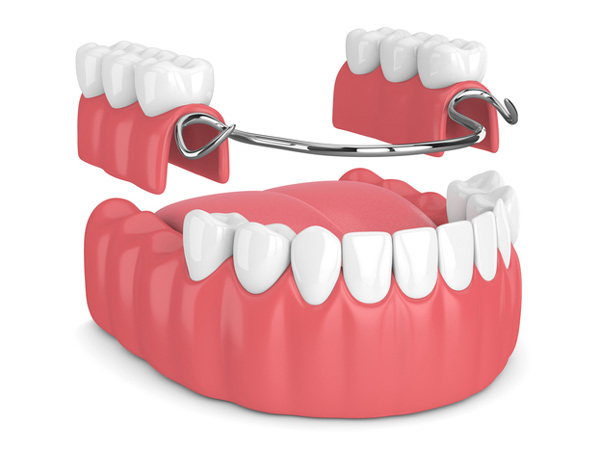 Dentures can be helpful if your teeth are extracted and you can visit us at Riverwind Dental for the best dentures and expert care in the area. They enable you to perform various oral functions like speaking and chewing despite not having your natural teeth.

Dentures are removable dental appliances and they can be used to replace one or many missing teeth. When you come to our dental specialists, they listen to you, examine the condition of your mouth, and tell you what type of restorative dentures you require.

Dentures consist of artificial teeth and a plate. When installed in your mouth, the plate sits either against the roof of your mouth or along your gum line. Our dental specialists provide custom-fitted dentures that act as a suitable replacement for your missing teeth.


Should I Get Dentures?

There's a misconception that dentures belong with the senior citizens whose teeth have fallen out, but in fact, there are many instances that would make dentures necessary regardless of your age. For instance, accidents, impacted teeth, and severe tooth decay are all circumstances that would make dentures necessary. If you're thinking about getting dentures, talk to our dental professionals, and they will guide you through the entire process.


Types of Dentures

Dentures can either be partial or full. Our dental specialists recommend dentures mostly depending on how many teeth you have lost.


Partial Dentures

Partial dentures are suitable if you still have a certain number of natural teeth. They are installed in such a way to be supported by your natural teeth while they fill out the tooth gaps. They have a plate that holds the artificial teeth and they blend with your gums.


Full Dentures

Full dentures are suitable if you have a few or no teeth at all. But then, if your remaining teeth are in a bad condition, our dental specialists may recommend the extraction of these teeth, after which you are given temporary dentures while your gums recover. When your gums recover, then permanent dentures are fabricated and placed in your mouth to replace your missing teeth.


What Are Dentures Made Of?

With full dentures, the plate that holds the artificial teeth are typically made of acrylic resin, but in partial dentures, the plate that holds the artificial teeth is typically made of metal. But the artificial teeth may be made of acrylic resin or porcelain. Acrylic dentures are popular because they are low-cost and durable. They are the easiest to bond onto the plate of the dentures and they tend to adjust along with the changes in your mouth. Porcelain dentures are closer in appearance to natural teeth, and they can be shaded to match the color of your teeth. They are also far more durable than acrylic dentures.


How Often Should I Replace My Dentures?

Dentures do a good job of replacing your missing teeth, but they are typically not meant to be permanent. The amount of time that your dentures can serve you depends on the type of dentures you have and how well you take care of them. On average, dentures can serve you for 5 – 8 years.

Whether you have lost your teeth, dentures can be an effective remedy. Visit us at Riverwind Dental for quality denture services. You can contact us through (804) 280-0853.