Cleanings

Richmond, VA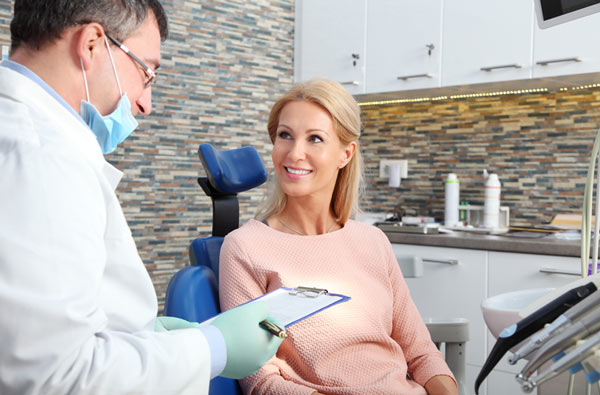 Avoiding gum disease also lowers your risk of developing heart disease. One of the best tips for avoiding gum disease is getting your teeth cleaned at least twice a year and periodontal care. So why not let the experts at Riverwind Dental explain to you what all goes into a good dental cleaning?

Some patients are anxious about teeth cleaning. To overcome your anxiety, you have to learn the process and understand what precisely happens. Dental cleaning is one of the simplest and fun dental routines.

Our dental specialists help you to preserve your oral health by performing first-rate dental cleanings. The type of cleaning that you receive is determined by the condition of your teeth.


What Takes Place during a Dental Cleaning?

Our dental specialists guide you through the entire process. This eliminates any worries you might have and allows you to enjoy the process. The following is what happens during a dental cleaning.


Most dental cleanings commence with a physical exam. This allows our dental specialist to understand the condition of your teeth. For instance, if you have severe dental caries, it requires extensive cleaning, but if your teeth are in good condition, the procedure is light.


Eliminating Plaque and Tartar

If you have poor dental hygiene, it leads to the accumulation of "dirt" around your teeth and gums, otherwise called plaque and tartar. This dirt is responsible for many dental problems, and particularly teeth decay.
Using special equipment, our dental specialist removes the dental plaque and tartar from your teeth, and this puts a stop to further decay of your teeth. This procedure depends on the amount of plaque and tartar on your teeth.


Cleaning

Once the dental and tartar is eliminated, our dental specialist embarks on cleaning your teeth, using an electric brush. The bristles wipe away the tiny particles of dirt from your teeth. The cleaning gel usually has a gritty feel to it.


Flossing and Rinsing

Flossing helps remove any dirt lodged between your teeth. Our dental specialists perform it with advanced tools to ensure that your gums don't bleed. The rinsing helps wash away all the debris.


Fluoride Treatment

The fluoride treatment helps to protect your teeth against bacteria buildup. This treatment affords you the bright smile for months on end.


What are the Advantages of Dental Cleanings?

Failing to get regular dental cleanings usually leads to many dental problems. The following are some of the benefits of getting your teeth cleaned.


Removing Stains

If you indulge in certain food or drinks, it doesn't matter that you brush your teeth regularly, but they can still become discolored. Professional dental cleanings at least twice a year can help you to keep your teeth white as snow.


Preventing Gum Disease

It's one of the most prevalent dental diseases, and at the advanced stage, it leads to tooth loss. Professional teeth cleaning helps remove the dental plaque and tartar responsible for gum disease.


Detecting Other Health Problems

For some illnesses, the earliest symptoms are usually oral. Thus, coming to our dental specialists, it increases your likelihood of early diagnoses, thus saving you huge medical bills, and potentially your life.

There's no alternative to regular teeth cleaning as far as maintaining good oral health. Come to our office at Riverwind Dental for the best teeth cleaning. You can reach us at (804) 280-0853 to schedule an appointment.