Exams

Richmond, VA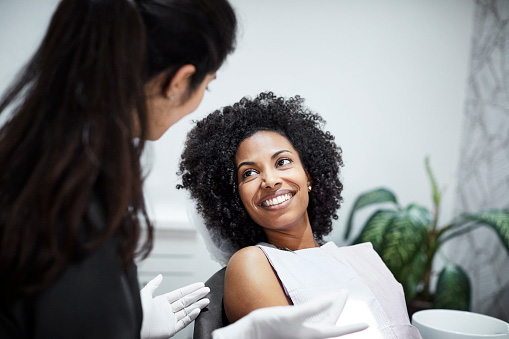 Regular dental exams are necessary for avoiding oral health problems; visit us at Riverwind Dental to have your teeth examined by our dental specialists. Exams allow tooth decay, gum disease, and other oral health issues to be detected early.

It's recommended that you get your teeth checked at least once every six months. If you have a dental health problem, you might have to get checked even more frequently. Dental exams are necessary not just for the sake of your teeth but overall health.

Oral cancer is one of the more dangerous diseases in America. When you come for a dental exam, our dental specialists also check for signs of oral cancer, knowing that early diagnosis makes for easy treatment. We also offer oral cancer screenings at Riverwind Dental.


What Happens During A Dental Exam?

Regular dental exams help you to discover any dental problem you might have and prevent it from advancing. Some people are hesitant to get their teeth examined because they are anxious about precisely what happens. The following is a breakdown of the procedure.


Our dental specialists start by examining the condition of your teeth and then cleaning them. If your teeth are holding excessive plaque, the cleaning is far more intense than if your teeth are relatively clean.
A fluoride gel may also be applied to your teeth to discourage plaque from building up on your teeth and gums, but it is most commonly applies to children, rather than adults. If you have severe tooth decay, our dental specialists typically recommend more treatment. Additionally, our dental specialists share tips on how to take care of your teeth, particularly how to brush and floss properly.


Dental X-rays

This step is necessary for examining the condition of your teeth. Our dental specialists take dental x-rays to check the extent of tooth decay or identify any impacted tooth. Dental x-rays emit low-radiation and are safe.


Advantages of Dental Exams

Dental exams are a proactive measure of preserving your oral health. Taking regular dental exams enables you to detect oral health issues early and find a solution. The following are some of the benefits of dental exams.


Cost-effective

Early detection of a dental problem enables you to look for a solution quickly. For instance, if a, x-ray reveals that you have early-stage cavities, we may do a little root planing and scaling your or apply some fillings, to stop further decay. Early detection of dental problems allows you to spend much less as compared to waiting for the dental problems to get worse.


Preserve Your Natural Teeth

If you have a severely damaged tooth, it may have to be extracted. Our advancement in dental technology may enable us to remedy most problems, but still, nothing is as good as a healthy natural tooth. Regular dental exams preserve your natural tooth.


Early Detection of Other Illnesses

Apart from helping you avoid gum disease, regular dental exams also enable you to detect various illnesses early. Some of the early symptoms of diseases like lupus and cancer usually appear in the mouth. Taking a dental exam gives you the opportunity for early diagnosis.

Dental exams are simple and can be fitted into your routine quite easily. Contact Riverwind Dental at (804) 280-0853 to schedule your appointment for a dental exam today!