Benefits of Dental Implants

Richmond, VA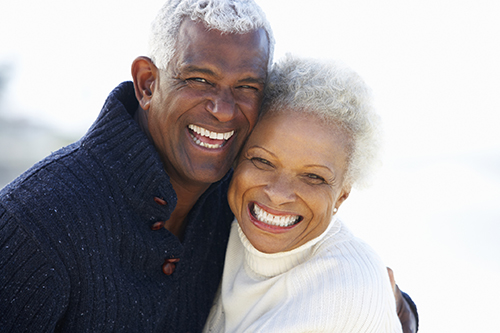 Dental implants have become increasingly popular worldwide over the years, thanks to the many benefits the treatment offers. They are prosthetic replacements designed to mimic the natural tooth root and provide a stable base for various tooth restorations. So, whether you need to replace a single tooth, multiple teeth, or even all of your teeth, dental implants can offer numerous benefits.


Single Tooth Implant

A single-tooth implant is an excellent solution if you have a missing tooth due to injury, decay, or other reasons. It involves placing a titanium screw into the jawbone, allowing it to fuse with the bone over time. Once this integration is complete, a crown is attached to the implant, providing a natural-looking and functional tooth replacement. This option can prevent adjacent teeth from shifting and improve your ability to bite and chew. It will also improve your overall appearance.


Mini Dental Implant

Mini dental implants are smaller in diameter than traditional implants and are ideal for individuals with insufficient jawbone density. They can be used to anchor bridges or dentures in place, providing more stability and comfort than removable prosthetics. Mini dental implants require less invasive surgery than traditional implants, making them a more suitable option for some patients.


Multiple Tooth Implant

For patients who have lost several teeth or need to replace multiple teeth, multiple tooth implants can be an excellent option. Unlike single-tooth implants, this procedure involves placing two or more implants in the jawbone to support a bridge or denture. This option can improve your ability to eat and speak comfortably and restore your confidence in your smile. Multiple tooth implants can also help preserve your jawbone density and prevent further tooth loss.


Advantages of Dental Implants

Dental implants offer numerous advantages, including:


| | |
| --- | --- |
| • | Improved Oral Health: Dental implants help prevent bone loss, which can lead to gum recession and other minor as well as severe oral health problems. |
| • | Enhanced Appearance: Dental implants look and feel like natural teeth, restoring your confidence. |
| • | Durability: Dental implants are durable and can last many years with proper care. |
| • | Improved Speech: Dental implants can help you speak clearly and confidently. |
| • | Better Comfort: They are comfortable and do not irritate the gums or cause discomfort. |
| • | Improved Chewing Ability: They function like natural teeth, allowing you to chew with ease. |


Dental implants have revolutionized the field of dentistry, providing an effective and durable solution for missing teeth. Whether you need a single tooth implant, mini dental implants, or multiple tooth implants, these prosthetics can offer numerous benefits. Dental implants can improve oral health, enhance appearance, and restore your ability to eat, speak, and smile confidently.


Schedule Your Dental Implant Consultation

If you're interested in exploring dental implants further, schedule a consultation with Dr. T. James Dix and at Riverwind Dental. They can provide a comprehensive assessment of your oral health and recommend the best treatment options for your needs.

Call (804) 280-0853 today to learn more about the treatment.