Dental Fillings

Richmond, VA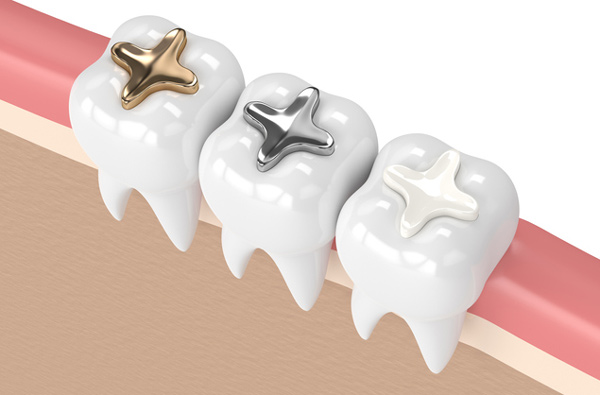 Dental fillings are one of the common treatments for damaged teeth and Riverwind Dental is here to help you better understand the importance of dental fillings. Whether your teeth are broken, cracked, or worn down, dental fillings can be used to successfully repair them.

Our dental specialists typically recommend dental fillings when your tooth is damaged from tooth decay. This restorative procedure is essential in stopping the bacterial activity and also preserving the health of your natural tooth.

Dental fillings are painless and non-invasive. Millions of Americans receive this treatment every year to repair their damaged teeth. Our dental professionals examine the state of your teeth and recommend the most suitable type of dental fillings.


When Should I Get a Dental Filling?

Tooth decay is one of the dental problems that make dental fillings necessary. Tooth decay is usually the result of bacteria and acids eating away at your natural tooth. Initially, you experience tooth sensitivity, especially when you ingest something hot or cold, but it gets painful as the decay spreads.

Dental fillings repair the damaged parts of your tooth by filling in the missing part of the tooth caused by either injury or tooth decay. Dental fillings are made of different materials. In the past, they used to be made out of amalgam and gold, but at present dental fillings are made even out of composite resin.

The procedure is usually performed in one session. The fillings are bonded onto your damaged teeth, eliminating bacteria, and preventing further infection.


The procedure of Getting a Dental Filling

To eliminate anxiety, our dental specialists guide you through the treatment and prioritize your comfort. The treatment is carried out in the following steps.


Examination

A dental exam allows our dental specialist to see the extent of tooth damage. Severe tooth decay can be observed without any equipment, but early-stage tooth decay might require a digital x-ray for closer inspection.

Our dental specialists are also careful to notice other symptoms not necessarily connected with dental problems. For instance, certain sores located in the mouth and lip may be signs of cardiovascular problems.


Anesthetics and Removing the Damaged Parts

As the bacteria and acids eat away at the natural tooth, they damage the tooth structure. If there are old dental fillings, they may have to be removed too. Removing the damaged tooth structures makes room for the dental fillings. Anesthetics help with making the tooth numb, but sometimes the patient may be sedated.


Cleaning and Shaping the Cavities

The bacteria that causes tooth decay stems from dental plaque and tartar. Cleaning the cavities eliminates dental plaque and tartar and stops the further infection of your tooth. The extent of teeth cleaning depends on the severity of your tooth decay.

Our dental specialists also shape the cavities by smoothening out the rough edges to create uniform dents. This makes for easy filling out of the cavities and minimizes infection. The shaping is done with special tools.


Dental Filling

Once the damaged parts have been removed, and the cavities cleaned and shaped, our dental specialists now bond the dental fillings onto your tooth. It is done in layers and a laser is used to activate its adhesive property.

Dental fillings are effective at repairing teeth damaged by decay. Contact Riverwind Dental today at (804) 280-0853 if you think you might need a filling replaced.