Dentistry for Kids

Richmond, VA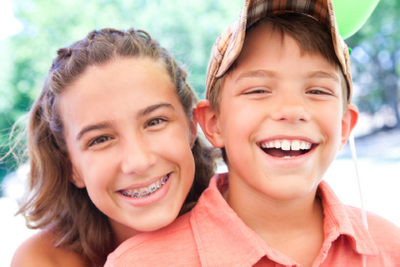 Kids need to be examined as soon as their first tooth comes in; come to our office at Riverwind Dental to ensure that your child's teeth develop normally. It sets a strong foundation for good oral health for the rest of their lives.

Kids can struggle with various dental problems. But at their age, they cannot articulate their issues unless it's something as painfully obvious as tooth decay. Our dental professionals love examining kids' dental issues and enhancing their oral health.

Being steadfast about your kid's dental health is one of the best gifts you can grant them. They grow up with a healthy and bright smile, setting the stage for developing confidence.


Benefits of Dentistry for Kids

Numerous dental problems become obvious early in life. Thus, it's essential to expose your child to dental professionals as soon as their first tooth comes in. Our dental professionals are experienced with kids and know how to make them feel comfortable. The following are some of the benefits of doing early dentistry for your kids.


Normal Tooth Development

Our dental professionals check to see that the child's teeth are developing normally. If there are any abnormalities, we can work to correct them, ensuring that the child grows with a healthy smile.


Nutrition

A child's nutrition can have an impact on their dental health. If their diet is low in certain nutrients, it may affect the normal teeth development. Our dental specialists recommend the best nutrition for healthy teeth.


Oral Hygiene

Kids are impressionable. Our dental specialists equip kids with oral hygiene tips, especially brushing and flossing, and these lifelong habits help them maintain good oral health.


Predict Jaw and Teeth Development

Our dental specialists examine kids' teeth and make accurate projections of future jaw and teeth development. This allows both the parent and the child to be prepared when the changes take place.


What Happens at the First Appointment?

Your child's first experience in our office will affect the way they view oral hygiene and dental health for the rest of their lives. Our dental professionals take the time to explain everything they are going to do, before they even life a finger. This helps the child to become more comfortable with what is going to happen. The following is a breakdown of what usually happens at a child's first appointment with one of our dental specialists.


Examining Baby Teeth

If all their teeth have not come in, our dental specialists may take a digital radiograph to see whether the child will have normal teeth development. But if all of the kid's teeth have come in, and the parent reveals that the kid loves candy, as they all do, our dental specialists may check to see whether there's an onset of tooth decay.

Depending on the condition of the child's teeth, our dental professionals may clean the teeth, eliminating the pockets of dental plaque accumulating on the teeth.


Evaluate Habits

Our dental specialists may also want to find out about habits such as sucking thumbs and misusing sippy cups, which can hurt their teeth.


Oral Health Tips

Depending on the age, they may be given tips on how to maintain high standards of oral health. For instance, they may be shown how to properly brush and floss their teeth, and what products to use. They are also shown what to avoid.

Call (804) 280-0853 to schedule an appointment with Riverwind Dental today!