Mouthguards

Richmond, VA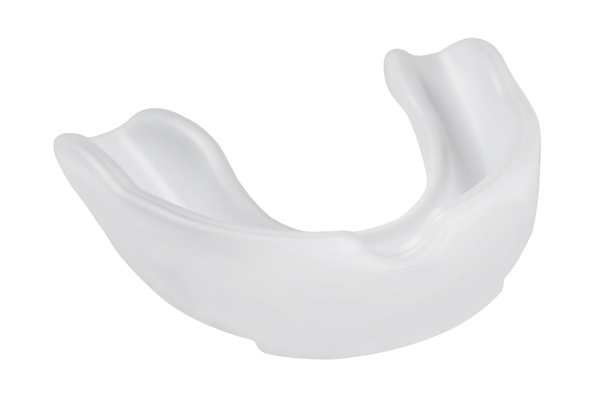 Mouthguards protect your teeth and gums when playing contact sports and here at Riverwind Dental, we recommend them to all of our active patients. We offer custom-fitted mouthguards that sit comfortably around your teeth and offer amazing protection.

If you play contact sports, you probably collide with your opponents a lot, and such collisions can hurt your teeth. Mouthguards protect your teeth during such collisions by absorbing the force.

Ready-to-wear mouthguards can be bought from sports stores, but they are not very effective, because they are not made to everyone's mouth specifications. Our dentists recommend custom-fitted mouthguards, because they are designed for comfort, and they offer maximum protection during collisions.

Some sports have a higher prevalence of dental injuries than other sports. But never assume that a sport is so safe that there's no need to put on a mouthguard.


How Often Should I Replace My Mouthguard?

If you have been wearing the same mouthguard for years now, you are endangering your teeth. Mouthguards are subject to wear and tear, and there's a point beyond which you cannot use the same mouthguard.

The frequency of replacing mouthguards is influenced by factors like, the material it is made out of, how often you use the mouthguard, and the type of sports that you engage in. For the average mouthguard, our dental experts recommend replacement every six months.


Should I Clean My Mouthguard?

What happens if you leave your mouthguard lying around in a bacteria-ridden surface, and then you push it into your mouth for the next game? You are likely to come down with an infection.

So, you have to obsessively keep your mouthguard clean, because it comes into contact with your teeth. Our dental specialists show you the best tips for keeping your mouthguard spotlessly clean.


Can I Wear a Mouthguard If I Have Braces?

Dental braces may be great for aligning your teeth, but they don't offer any protection. You still need to wear a mouthguard when playing contact sports even if you have dental braces. However, using a ready-to-wear mouthguard when you have braces, increases your risk for dental injuries, and the wires and brackets may rip into your soft tissues on impact. Our dental specialists provide custom-fitted mouthguards that are designed to be used along with braces.


Benefits of Mouthguards

In all professional contact sports, mouthguards are mandatory. But at the college and community level, some people seem to not realize the importance of mouthguards when engaging in contact sports. The following are some of the benefits of mouthguards.


If you engage in contact sports without a mouthguard, you risk getting tackled and suffering a dental injury like a broken or knocked out tooth. And now you are forced to spend much more than it would have cost to protect your teeth with a mouthguard.


Improves Sports Quality

Wearing mouthguards usually boosts the players' morale. Since they are aware that their teeth are protected, they bring out their best game. But if they are not wearing any protective gear, they might become fearful and it would affect the game.

Ensure that you have a mouthguard whenever you engage in contact sports. Pay us a visit at Riverwind Dental to learn more about quality mouthguard. We also offer nightguards for patients who experience discomfort while sleeping. You can contact us at (804) 280-0853.