Dental Implants vs Dentures

Richmond, VA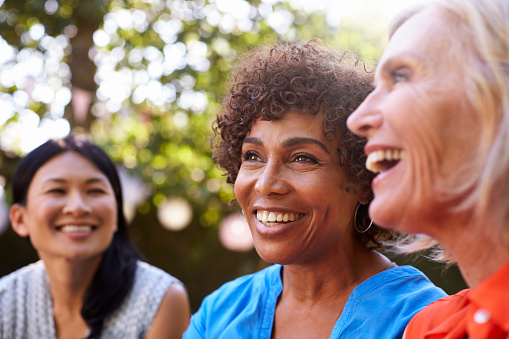 Many patients suffer missing teeth, and this poses a few inhibitions to their oral functions and health. People lose their teeth from accidents, trauma, or even due to age or medical reasons, and it is commonplace to have them replaced with solutions that are trusted. While dental implants and dentures are two widely known options for missing teeth restorations, knowing more about each of them will help with your final choice. Our professionals at Riverwind Dental use both options to restore oral functionalities for patients.


What Are Dentures?

Dentures are teeth replacement prosthetics for patients with multiple missing teeth. These prosthetics are usually removable and may be either partial or complete. Partial dentures are for patients who have a few missing teeth in one place, while complete dentures serve patients who may be missing an entire row of teeth. Complete dentures will require extractions of any remaining teeth.

Dentures are always made to particularly fit each patient. Our professionals take digital X-rays to measure your mouth, and use these measurements to design a customized denture for you. Once placed, they look natural, and you can easily eat and speak with them without any hindrances. The ability to take them out every night allows you to rest your gums at night, and easily clean your gums and the dentures in the morning.


Dental Implants

A dental implant is a special prosthetic device that is used to replace an entire tooth. The implant itself is a tiny titanium or zirconium post that is surgically laid into the jawbone of a patient. The jawbone fuses it into place so that it can act as a tooth root. After the healing process is done, an artificial tooth crown is attached to the implant post. Thus, an entire tooth is simulated. Dental implants can be used to replace as many missing teeth as you have.

Dental implants use materials that are biocompatible, and they feel very natural in your mouth. Cleaning and caring for them is as easy as cleaning your natural teeth. While dental implants may be more expensive than dentures, they tend to last a lifetime. Also, dental implants are the surest way to ensure that you do not suffer loss of jawbone mass. They continuously provide the stimulation that your jawbone needs to retain its density.


Which Should You Choose?

Dental implants and dentures are both efficient methods of teeth replacement, but one may suit a patient better than the other. While dental implants help to retain your jawbone density, they also require that patients have adequate jawbone to receive them. Conversely, dentures can be placed without much fuss about adequate jawbone, but they do not provide the simulations needed for the jawbone. This means you may need to have your dentures replaced over time as your jawbone loses its shape.

Dental implants are also very durable. They can last a lifetime, requiring general oral hygiene and occasional dental checkups for upkeep. Dentures require thorough daily cleaning, and will need to be replaced in a number of years due to wear, and to keep up with your oral changes.

There are other reasons that may influence your decision for getting one of these. Our professionals are always on hand to advise you through your decisions. Call Riverwind Dental today at (804) 280-0853 to learn more about your preferred option for dental restorations.